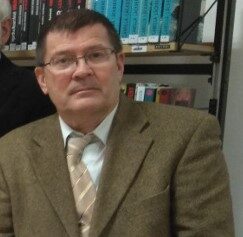 István Szabolcs
I am István Szabolcs, and I have spent most of my life, 52 out of 65 years, with Esperanto. After the pandemic, I assumed the role of president at the Hungarian Esperanto Association. Leveraging my banking and international customer relations background, I revitalized the Esperanto movement in Hungary. This gained international attention, and I became part of international Esperanto organizations.
From this position, I negotiated with government officials, corresponded with high-ranking figures, and maintained connections with both the membership and the rural cultural and political elite. I tried to organize the movement both from bottom up and from top down. I also keep in touch with external organizations and individuals. The presidential responsibilities came with significant duties, and the respect for my predecessors adds weight to this position.
I established international connections and traveled extensively, both domestically and internationally. Currently, we are preparing numerous projects, ranging from small to large. I am now active in the UEA committee and hold leadership positions in the European Esperanto Union. I am cooperating very closely with my successor president from these new positions.
Esperanto in Hungary – Past-Present-Future
In the 136-year history of Esperanto, Hungary has played a determining role from the very beginning. It can be said that Hungary is an Esperanto superpower, with good chances for the future.